Lifelike Dolls
Our lifelike reborn dolls are Ashton Drake Galleries exclusives, and are expertly hand-crafted by master doll artists, with skin as soft as real life and baby-fine hair. Whether you're a collector or just want a few babies of your own to cherish, you'll find just what you're looking for.
All of our lifelike dolls are hand-crafted with RealTouch vinyl skin.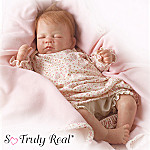 There's nothing sweeter than a sleeping baby! Feel the rise and fall of the gentle, sleeping breath as you cradle them in your arms.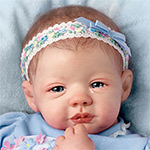 Who can resist a tear drop in the eye of a baby? Our crying dolls actually shed real tears!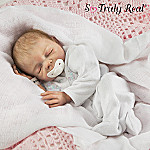 Our precious newborn dolls are so real, you'll be afraid to wake them! Fresh from the miracle of birth, they're ready to go home with you.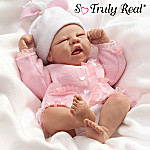 These beautifully realistic dolls have added features to make them even more lifelike. One will wiggle and cry, another laugh, and one sweet baby will turn her head, suck her pacifier, and slowly close her eyes as she falls asleep in your arms.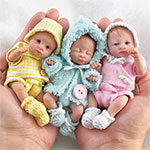 These sweet babies are just as lifelike as their big siblings, but are small enough to fit in the palm of your hand!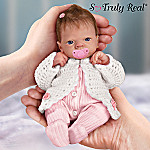 These beautiful dolls are just as precious as their big siblings, but only 10"!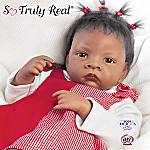 These adorable African American babies are exclusive to the Ashton Drake Galleries.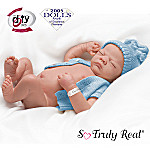 When you change the diaper of one of these precious babies, you'll discover something surprising! Each doll is anatomically correct.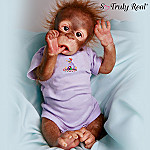 These So Truly Real dolls are a little different; they're all monkeys!